Letting Your Influences Bleed
February 14, 2015
"How do you make time?", "Oh, you probably never sleep!", "Do you hire other guys?" are all questions and statements I (and some friends) have heard. So, how do I make time for multiple projects and projects that aren't the same area of work? It's come down to one answer for me: Let your influences bleed.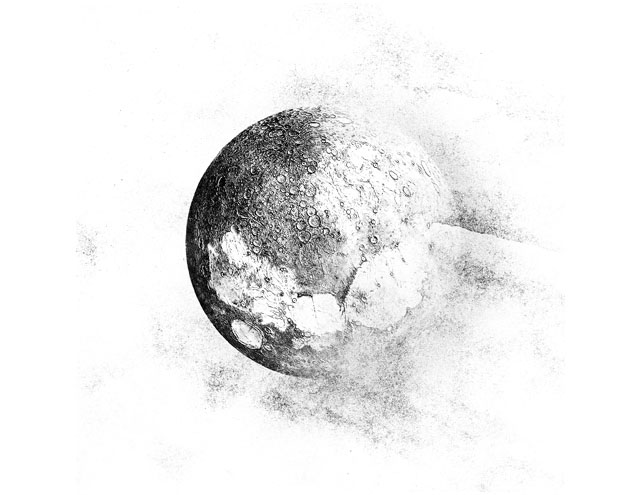 Letting your influences bleed means to not close the door when you're done with a certain project. Not to walk away. Not to move on. To find that most creative ideas can live together to create something better than what it was. What does that mean though? With most of my projects I explore ways to find and be influenced by something completely different to help me find an emotion in any subject. Even mundane things. Because, let's be honest, from time to time we get mundane projects.
I was recently lucky enough to have a band called Ghost of York approach me for some artwork for their two new singles. Ghost of York are two friends of mine, yet, it still leaves me overwhelmed with gratefulness when bands ask me to work for them. To be solely responsible for the first visual image of the band you may ever see.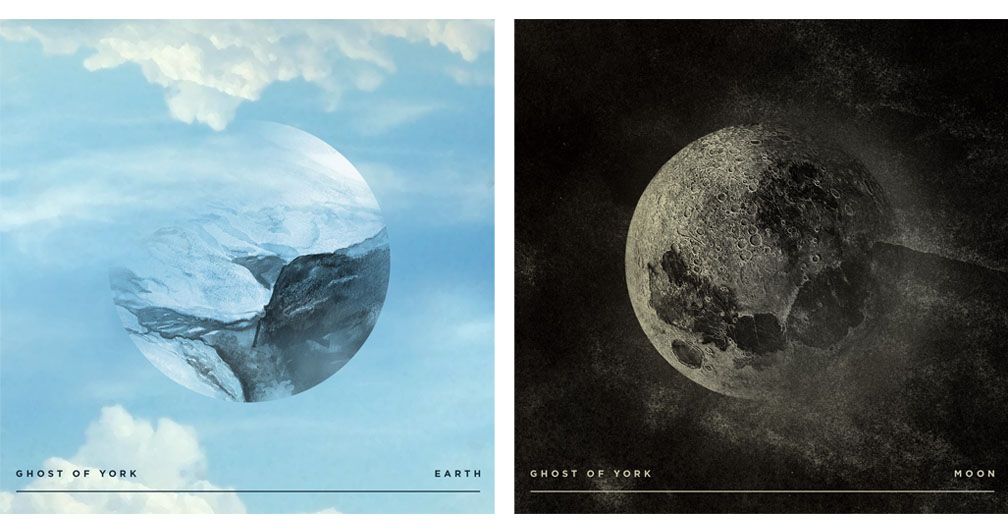 While working on the Ghost of York artwork I was feeling pretty heavily influenced by Lewis' 1938 "Out of the Silent Planet". The protagonist, Ransom, feels that flying through space was an emotional experience. He realized that space wasn't empty and lifeless, yet was abundantly full of life and wonder. With these two songs I wanted to communicate those feelings. I decided to let my influences bleed and mend together to drive an idea that wouldn't have resulted in the way that it did unless I let my ideas be free.  With Moon I wanted to communicate the vast loneliness of space that Ransom must've felt when first leaving the earth. With the track Earth I wanted to communicate the exact opposite. The realization of feeling home in a place you've never seen or been to, yet can relate to. The feeling that anything is fathomable.
With every new project I take on I am trying to remind myself to be myself. That I wouldn't have been able to create what I did without my love and influence for "Out of the Silent Planet" (or any books, tv, films etc). It wouldn't have been bad, I would've made something I was happy with. The simple act of breathing, taking a step back, and letting my passions run my work, helped me to create two images I am deeply proud of.